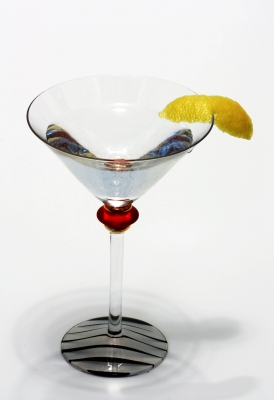 Codependency with an Addicted Teen Feels Painful
Are you codependent with your teen addict? How do you ever stop chasing the addicted teen? Almost certainly you have heard the advice that someone must reach rock bottom. But you fear, 'What if rock bottom is death?' That is such an overwhelming, driving fear for parents that codependency with a teenage addict is almost impossible to avoid. In my case, when I look into the faces of my children, I can tell you I will give my very life to save them.
Sometimes I think about how much Jesus loves us. Since he gave his life to save us, it seems like he is codependent. But then I remember he gave his life to save those who want saving. As a result, his gift on the cross doesn't save someone who refuses it. In contrast, this is what codependent parents of teens deal with. They give gifts of a path to freedom from addiction to a teenager who doesn't want it. Sadly, it ends up breaking the parent down and the teen doesn't get better. Somehow, some way, you must wait (or force rock bottom) until your teen is ready to accept the gift.
A Poem Written About Codependency with an Addict
The Battle
© Julie
The words that have yet been spoken
The things I need to say.
To voice what's within my heart
I just can't find a way.
I've fought with my emotions
I've held them deep inside.
I didn't want to face what for so long
You've tried to hide.
I've been lost within the dark
For so long I've seen no light.
Holding on to the memory
of a time when things were right.
I've looked upon your face
And seen the sadness in your eyes.
The battle of addiction
You no longer can disguise.
I've prayed to find the answers
Of what I myself must do.
And I've prayed for the strength to fight
Through the hell that I go through.
I've held on for so long
But I can no longer watch you die.
I cannot fight this for you
But Lord knows how I've tried.
It's just so hard to watch the ones you love
Slowly slip away.
That's why I just blocked it out
And held onto yesterday.
I don't have all the answers
Or the power to save your soul.
You're broken, lost and lonely
And I cannot make you whole.
This fight is yours and yours alone
No matter what I do.
For I cannot save you
The only one who can is you.
Poem Source: The Battle Of Addiction, Addiction Poemshttp://www.familyfriendpoems.com/family/poetry.asp?poem=19622#ixzz13ayD0CeI
If This Poem is About A Parent Codependent with a Teen Addict…
What a powerful poem! It is soul-crushing to watch someone we love battle addiction. The author of this poem covers the extreme internal angst of codependency. Although I don't know what the relationship of this author is to the addict, I picture it as a mother talking to her teenager. I imagine her seeing the child she knew inside and taking every desperate step to save that child. Unfortunately, as each step yields her no results, she realizes she is codependenct with her teen's addiction. As a result, she eventually makes the gut-wrenching decision to stop preventing this child from hitting rock bottom. Thus she sees that is a step needed to stop teen addiction. Consequently, she is no longer willing to be codependent with her teen addict.
To sum up, if your teenager is coping with addiction, then my heart breaks with yours. I have watched teens fall into the deep pit of addiction to drugs, alcohol, pornography, or an unhealthy significant other to the extent they became almost unrecognizable. It is agonizing.
Helping teens grow, and families improve connection,
Lauren Goodman, MS, MFT