Do You Feel Powerless

To

Help Your Teenager?
Does your teen seem distant and unreachable? Are you aching as you watch your child struggle with friends, school, family relationships, or their purpose in life? Do you often worry that your adolescent might have depression, anxiety, trauma, an eating disorder, or some other life-disrupting struggle? 
Parenting in today's world is unprecedented. Your teenager is facing pressures you and I never dealt with. There is social media, online schooling, the expectation to get into a prestigious college, and the natural confusion they face as they develop an identity of their own. Your teen has a million decisions to make on the path to adulthood. They are frequently overwhelmed to the point where they shut down or accept influence from any internet social group that seems welcoming.  
At Teen Therapy OC, our counselors strive to help you establish a framework for your teenager to safely navigate the challenges and trials they face. We'll work with your teenager as they solidify the character necessary to become a thriving adult with fulfilling relationships. Our aim is for your teen to have restored joy and purpose in life.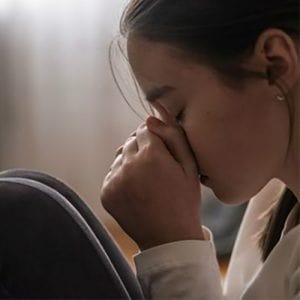 Teens Have A Lot On Their Plate These Days
While the teenage years can be great fun, they aren't easy for many. Your teen might be struggling with depression, anxiety, trauma, or grief and loss. Perhaps they're challenged with social awkwardness, family problems, peer pressure, and academic stress. Maybe they spend too much time online, don't know how to develop real-life friends, and have trouble thinking carefully about online content.  
On top of all that, your teenager is probably dealing with many "firsts"—they're starting to have adult emotions, becoming more self-conscious, and dealing with dating and relationship issues. Naturally, they might struggle to cope with the all the changes in their life. After all, their brain is still developing. They lack the tools and experience to manage intense emotions.  
If you notice your teen is struggling, try to remember that there is hope. A skilled and compassionate therapist can equip your adolescent with the skills to regulate their emotions and navigate life's changes with peace and assurance.  
Therapy Can Help Your Teen Find The Road Back To Fulfillment
Our approach to therapy is warm, encouraging, and geared towards the needs and interests of teenagers. We have a lot of experience working with teens—we know how to speak their language and help them open up without any fear of judgment. 
In addition to providing individual counseling, our practice has a group therapy program where your teenager can get support, accountability, and encouragement from teens just like them. Group therapy is a powerful way to help your teen realize they're not alone and that many teens share the same struggles.  
Our therapists are also very family-oriented, as we recognize that no teenager can heal and grow in isolation. It's such a relief to have a counselor support you, your teenager, and your family as everyone works together. The right specialist can help all of you improve family relationships and smooth your teen's road to restored hope and joy. 
If you want to set your teen up for a brighter and more abundant future, we encourage you to connect with us. To get started, you can call 949-394-0607.
Call
949-394-0607

 to find out more about how counseling can help your teen.