Are You A Young Adult Who Feels Overwhelmed By All The Choices You Have To Make?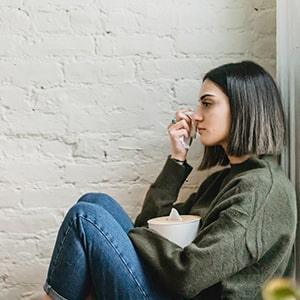 Do you feel like you're wandering through life without any greater purpose? 
Are you struggling to adjust to college, the workforce, or a new relationship? 
Does life seem too wide open for you to settle on one path for your future?  
Maybe you're suffering from decision paralysis. You're always wondering: What if I pick the wrong major? What if I choose the wrong career? What if I get in a relationship with the wrong person? Because you're so afraid of making the wrong choice, you might end up shutting down and making no choice at all. Deep down, you probably wish you had someone who could guide and support you through this time of uncertainty. 
You Might Be Struggling To Build A Social Life And Find Somewhere You Belong
After all, your relationships are probably changing. Old friends may have moved on and faded out of your life. Without the 24/7 social environment of high school and college, making new connections could seem impossible. Perhaps you find yourself turning to drugs or alcohol to cope with the disconnection and loneliness. 
Additionally, your relationship with your parents is probably changing, too. Maybe you've chosen a path for yourself that your parents didn't want for you. You might feel torn between pursuing your dreams and earning their validation. 
You don't have to navigate these changes alone. Here at Teen Therapy OC, our counselors can help you manage the anxieties of being a young adult and empower you to find your footing in this new chapter of life.  
The First Decade After High School Is A Stressful, Confusing Time
It's a time for experimenting and trying new things, but it's also a time full of new fears and new pressures. Many young adults expect to have their lives figured out before they've even really started living. The pressure to choose the right major, the right career, and the right partner is overwhelming. In a world of intense specialization, choosing one path often feels like shutting out all the others. As a result, many young adults experience decision paralysis.  
In the digital age, the stress of young adulthood is arguably worse than ever before. Young people today are bombarded with stories of Youtubers and social media influencers making it big in their teens and twenties. Social media highlights people who have come into easy money and don't have to work 40 hours a week. Many young adults feel like they're failing if they can't achieve that level of success. 
In Our Area Of Orange County, The Expectations For Success Are Sky-High
From a young age, kids in Orange County face pressure to graduate at the top of the class and get into a prestigious college. What's more, there's a lot of first-generation wealth in our region of California. This puts intense pressure on young adults to be successful like their parents. When they don't achieve the same success, they often despair and worry that they've failed. 
Living in fear of failure makes it hard to slow down and enjoy life. Therapy can teach you to be kinder to yourself and understand that external accomplishments do not define your worth.  
Therapy Can Help Young Adults Find Peace In The Midst Of Uncertainty 
There is wisdom in accepting that you can't make everyone happy and can't always make the perfect choice. In counseling, our goal is to help you tolerate not being able to please everyone and learn to be okay with not being okay. When you practice this kind of radical acceptance, it becomes much easier to take steps toward the life you want.  
Our therapeutic approach centers on creating meaningful relationships. We truly care about the people we sit with—this isn't just a job for us. We want you to experience a deep and genuine feeling of belonging as you journey with us into the next phase of your life. 
What To Expect In Young Adult Counseling Sessions
Therapy looks different depending on whether you're taking a gap year, graduating high school or college, or entering the workforce. Our therapists work with all kinds of issues and will meet you wherever you are in life. We provide career counseling, relationship counseling, and many other services for young adults.  
Oftentimes, the first step of therapy is normalizing your challenges so that you realize you're not alone. Feeling lost and afraid during young adulthood is a universal struggle. There is no need to feel ashamed. Counseling can help you develop the mindful awareness and emotional grit to navigate your life transitions with peace and assurance.   
Creating Your Therapy Plan
Our practice draws from a wide range of approaches in our work with young people. We often use Cognitive Behavioral Therapy (CBT) to show young adults how their thoughts and emotions are driving unwanted behaviors. We help them use that knowledge to leverage their behaviors into something more productive and life-affirming.  
Dialectical Behavioral Therapy (DBT) is also central to our approach. DBT teaches young adults to accept and allow for difficult emotions without the emotions driving their decision-making. The goal is to both reduce painful emotions and learn to tolerate them more effectively. 
For those suffering from trauma, we often use EMDR to help them process and resolve the pain of the past. And for young adults who are religiously inclined, we offer Christian counseling to help them figure out how their future aligns with God's plan.  
In the end, we know young adulthood is incredibly hard. Right now, you probably feel paralyzed by how many decisions you have to make. At Teen Therapy OC, we'll help you slow down and learn to take this journey one step at a time. There is no rush to have your life figured out in your late teens and early 20s. Our therapists are there to help you manage your anxiety and connect to what brings you joy and purpose.  
You May Have Some Questions And Concerns About Therapy For Young Adults…
I'm moving a lot at this phase of life. How will that affect therapy?
We love in-person therapy, so let's aim for that if it makes sense. However, we can support you through telehealth counseling, too. It's often just as effective as doing sessions in the office. No matter what your needs are, we're confident that we can accommodate you. If you're moving a lot, we'll keep things flexible so that you don't have to switch therapists.  
What happens if my parents want me to start paying for therapy?
If your parents pay for therapy initially and then decide it's your responsibility, just tell us and we'll work it out. We've had a lot of creative solutions ranging from sliding scale to half-length sessions. We'll figure out something that works for you.  
I feel so stuck in life and I'm not sure therapy can really help.
Many of the young adults we've seen have been exactly where you are, only to experience greater fulfillment when they've tried counseling. Nothing in life is guaranteed, but therapy can make a difference in your life as long as you're willing to learn and grow. Oftentimes, the best thing to do is to talk on the phone for a few minutes about what makes the most sense for your situation. From there, we'll put our heads together and come up with a plan for supporting you. 
There Is Hope For You To Find Joy, Connection, And Purpose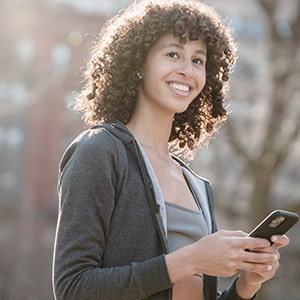 With the right help and support, you can find the path forward and build the meaningful connections you need to navigate all the changes in your life. To get started, you can use the contact form or call 949-394-0607. 
We have two therapists, Seth and Carrie, who specialize in working with young adults.